Visiting Scholars & Practitioners
The Center hosts Visiting Scholars and Practitioners who demonstrate scholarship and leadership in the nonprofit sectors of the U.S. and abroad. Our scholars have come from Brazil, China, Guatemala, Hungary, Ireland, Israel, Italy and the United Kingdom.
2019 Women of Color Leadership in the Social Sector
Dr. C. Nicole Mason will design and disseminate a national survey benchmarking the experiences of women of color in the social sector, leadership trajectory, barriers and challenges to success, and opportunities for support. The resulting report will help document the impact of the Lead the Way Initiative, a unique capacity building and leadership program for racial and ethnic minority women working in nonprofit organizations across the country.
2017 Addressing Poverty, Income Inequality and Racism
The paper, Laying the Foundation: Building a Collective Approach to Addressing Poverty, Income Inequality, and Racism in the DC Metropolitan Area, written by Margaret O'Bryon and Lucretia Witte (MPP '16), aggregates, summarizes, and analyzes hours of conversations with multiple stakeholders in the DC metropolitan region, representing diverse points of view, sectors, and experiences. A principal finding was the need to develop a shared understanding of the causal relationship between racial equity, income inequality and poverty in the city and region and to move into a collective effort that results in an actionable and accountable agenda for addressing these huge challenges.
2013-2015 Veteran Reintegration
John D. Sims, Colonel, USA, Retired worked with CPNL to organize the March 21, 2014 Issue Forum focused on current and novel approaches to veteran reintegration. After the forum, Sims wrote "Changing the Conversation: Capitalizing on the Strengths of Veterans Here at Home." The white paper draws on conversations held at the issue forum, and discusses how current perceptions of our returning veterans can be changed using narratives that highlight the strengths and talents that our veterans bring home with them, rather than their wounds.
2012-2013 Best Practices in Donor Education
Louise Sawyer, J.D. and Diana Paolitto Ed.D. conducted research on the successful elements of donor education programs including: articulating philanthropic values, determining community needs, developing plans for strategic giving, and measuring results. The goal of the research was to determine the most effective ways to provide the tools and inspiration philanthropists need to tackle the increasing challenges facing our communities—local to global. Their research is summarized in the working paper, "Educational Programs for Donors: Where Are We Today?"
2010-2012 High-Impact Museums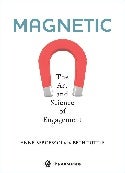 Anne Bergeron, Associate Director of Museum Affairs, Dallas Museum of Art and Beth Tuttle, President and CEO, Cultural Data Projectexamined what they call "magnetic" organizations – those that have developed an energized core centered on people, vision, and service, which enables them to attract and retain critical resources, such as talented and committed employees, loyal audiences, engaged donors, powerful goodwill from the community at large, and the financial capital required to sustain programmatic excellence and growth. These organizations have become "magnetic" by creating strong internal alignment around a compelling shared vision, and then extending the reach of their magnetic fields by engaging, serving and, ultimately, activating their internal and external communities through meaningful experiences and authentic relationships. The in-depth research resulted in the publication of Magnetic: The Art and Science of Engagement.
2009-2010 Advancing Advocacy for Social Change
During his time with the Center, Ilir Zherka, Executive Director, National Conference on Citizenship, wrote a book Winning the Inside Game: The Handbook of Advocacy Strategies on the how- to's of successful advocacy and coalition building. The book outlines ten fundamental principles for effective advocacy, supported by real life examples and commentary from prominent Washington activists.
Past Scholars & Practitioners
2005-2006
Maria Saenz, W.K. Kellogg Foundation Leadership Program Fellow, GPPI Alumna
2004-2005
Carole Moore, Fulbright Scholar, Ireland
2003-2004
Richard Brewster, Executive Director, National Center on Nonprofit Enterprise
2002-2003
Dr. Elias Zeidan, Lecturer, School of Management and Human Services, Haifa University